Want more exposure of your Ads?
Feature Your Ad (always on TOP!) for just $9.99 For limited time only $4.99 (One time, non-recurring fee of $4.99)
What you'll get:
- Front Page Exposure
- Top of Your Category Listing
- 3x Longer Ad Life - 90 days
- You will be able to edit your ad at any time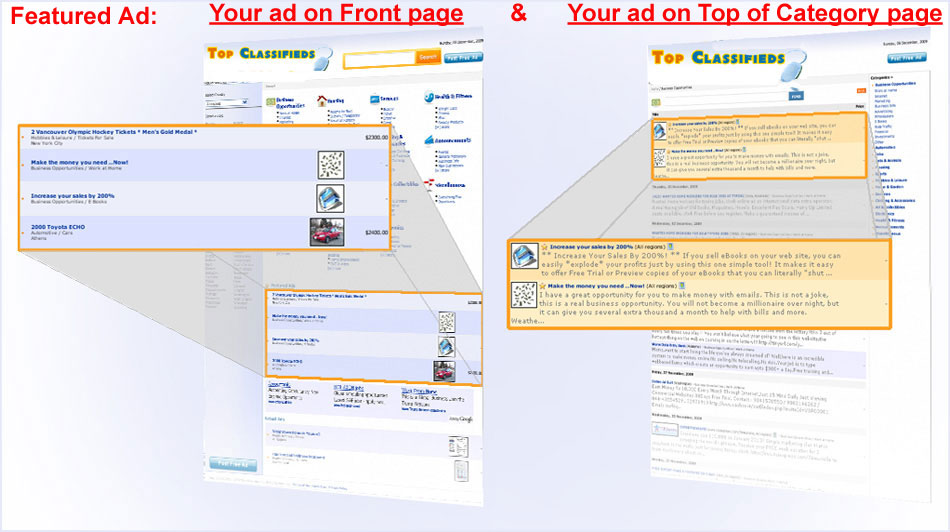 All this for just $9.99 is only $4.99 - a secure and fast PayPal payment!
How? - Just click here to post your ad and choose the 'Feature My Ad' option at the bottom of page - you'll be directed to PayPal. Both PayPal and credit/debit cards are accepted.
It's as simple as that, and your Ad will be on Top!